We compare HubSpot and Salesforce Pardot.
We review both platforms based on the following criteria:
Handling
Reporting
HubSpot vs. Salesforce Awards
Handling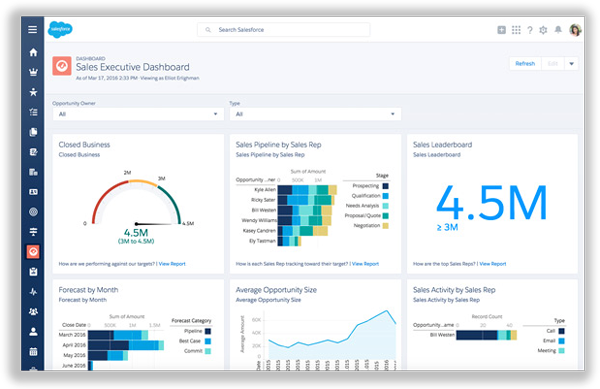 The Salesforce interface is very clunky and too complex for most users. There are an incredible number of tabs and buttons, you quickly get lost within the many interface. The learning curve is also steep. This means that many companies are neither taking full advantage of the CRM nor seeing an ROI on their investment.
Salesforce Pardot Strengths
Tight integration with Salesforce
Unlimited API calls from Pardot to Salesforce
Unlimited storage for Pardot activities in Salesforce
Integration with custom SFDC objects
SE tool allows sales reps to send Pardot emails and creates sequences directly in SFDC
Functions can be added or deleted as needed
Comprehensive and complete CRM
Salesforce Pardot weaknesses
Poor customer service - and support only available at higher prices
The focus/priority for Salesforce is Salesforce CRM, not Pardot
Configuration and setup can be difficult and time consuming
Interface is cluttered and can be difficult to navigate
Add-ons need to be purchased to get the most out of the software

HubSpot offers a complete marketing software platform, with visitor qualification tools, a content management system, blogging, SEO and social tools. Everything works together to fill the database with qualified leads and nurture them. HubSpot also has a cleaner user interface that is intuitive for the user and doesn't require a large investment to become familiar with. In addition, a Sales and Service Hub can be added - so that the transfer of leads to Sales and customers to Service takes place within one platform and no information is lost. Meanwhile, the new CMS Hub can also be used to integrate and manage a website and web shops through integrations.
HubSpot strengths
Easy to use and intuitive platform
The Hubspot blog holds a wealth of knowledge for entrepreneurs to learn more about online marketing.
Hubspot is a complete all-in-one solution
HubSpot Weaknesses
Rising prices as the contact base increases (depending on the version booked)
Reporting
Salesforce wins on reporting - a clear competitive advantage. The reporting options are deep and extensive.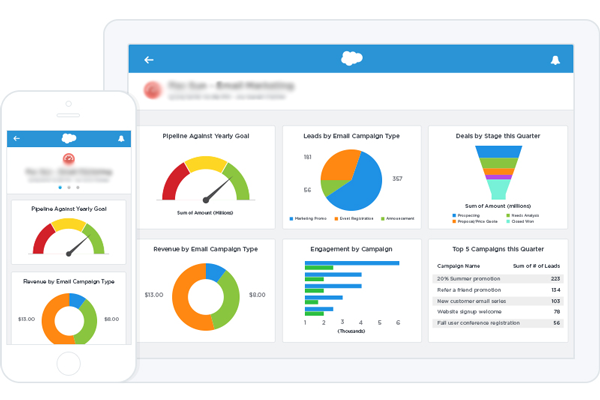 However, one can purchase advanced reporting as an add-on via HubSpot, which puts the two CRMs back on an even playing field. Salesforce costs between €25 and €300 per user depending on the edition. HubSpot Sales is already available in the free version or for 41€ per user as a starter version - so HubSpot's reporting add-on is still quite cheap at 184€/month.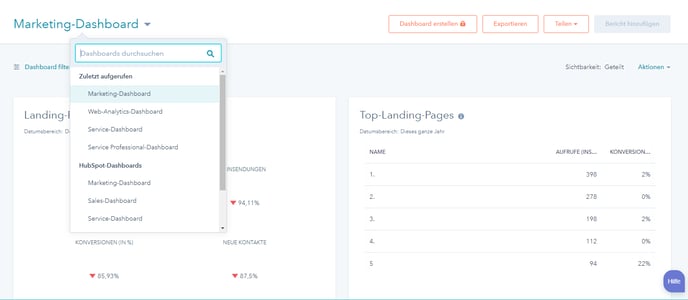 HubSpot vs. Salesforce Awards
If you are looking for detailed information on the topic of marketing automation, we recommend our guide.
Why switch from Salesforce to HubSpot? A Case: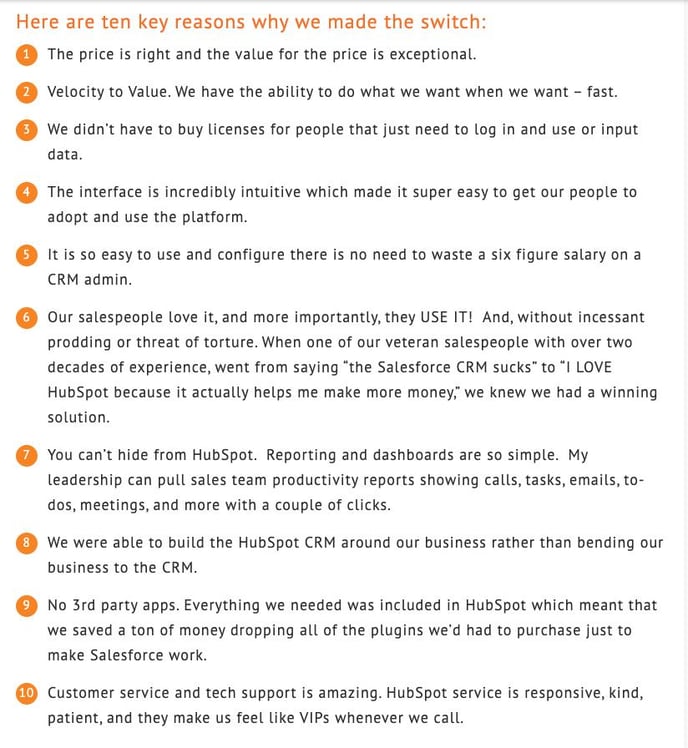 More interesting articles on the topic: